Vietnam Automotive Market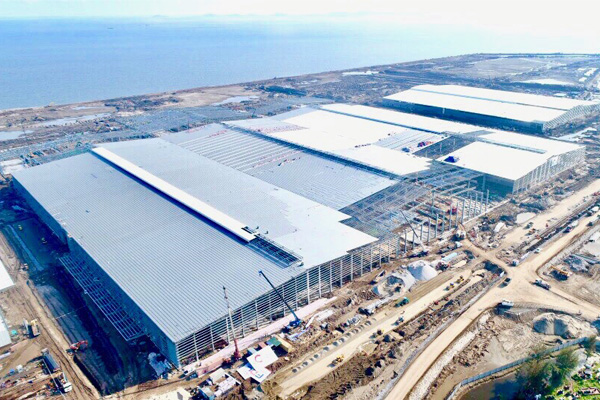 A subsidiary of Vingroup, VinFast is Vietnam's first high volume automotive manufacturer, and will be the first ever to participate in a major international motor show. It is developing and manufacturing its own range of innovative, world-class vehicles.
As a proud Vietnamese business with a truly global outlook, VinFast is working with leading European design, engineering and component businesses to create products that meet international standards and customer expectations in terms of premium design, quality, dynamics, in-car features and ownership experience.
Deliveries of the first VinFast cars – a large saloon and a large SUV, both designed by Pininfarina – will commence in Vietnam from September 2019. These will be followed by a city car and a battery electric vehicle, as well as an electric bus, with exports to selected markets worldwide planned in the coming years.
All VinFast cars will be manufactured at a purpose-built, 335-hectare plant in Hai Phong, northern Vietnam, which represents an initial $1.5billion USD investment. This facility will manufacture a range of electric scooters as well as passenger cars.
VinFast aims to become Southeast Asia's leading vehicle manufacturer, as well as a significant new player in the global automotive industry.
Vingroup is Vietnam's largest private corporation. Its aim is to bolster the industrial development of the country, and spearhead its modernisation to create a better life for the Vietnamese people.
VinGroup is a market leader in Vietnam in many sectors:
Vinhomes: real estate, owning over 14,000 homes
VinPearl: tourism, recreation, and entertainment with a number of hotel complexes, golf resorts and theme parks
Vincom: 46 retail malls and plazas
VinMart and VinMart+: over 1,200 convenience stores and supermarkets
VinMec: private hospitals and healthcare services
VinSchool: private schools and universities with collaborative agreements with US educational establishments; currently educating over 19,000 students each year
VinEco: spearheading the modernisation of Vietnam's farming sector
Founded 25 years ago, Vingroup today is a US$15bn business. It recently listed successfully its largest business, Vinhomes, and raised US$2.2bn from the IPO, making it the largest capital raise in South East Asia in 2018. Vingroup's three listed companies – Vingroup, Vinhomes and Vincom Retail – account for 25% of the entire value of the Vietnamese stock market. Group annual revenues are growing exponentially, from US$305m in 2012 to US$3.4bn in 2017
The business now wants to take its success and its representation of the modern, vibrant, ambitious and tenacious Vietnamese spirit beyond the domestic market, to the world.
Vingroup's research indicated the automotive industry was the best arena to achieve its goals, demonstrating and proving the standards of Vietnamese quality, as well as achieving a return on its effort and investment.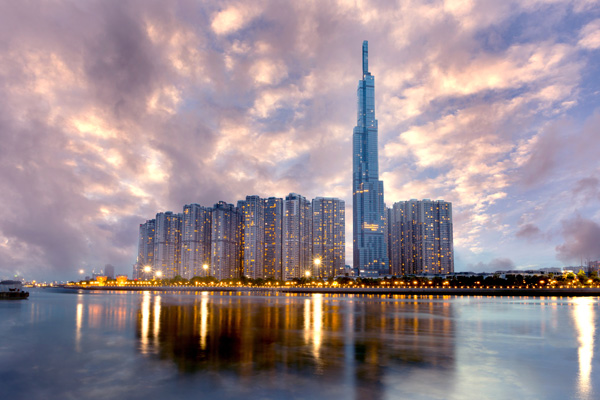 Vietnam's annual GDP per capita growth has accelerated in recent years to over 6.8% and is forecast to continue at 6.5% for at least the next three years.
Vingroup anticipates a major boom in the passenger car market. Currently, car ownership is 23 cars per 1,000 people, compared to 204 cars per 1,000 people in neighbouring Thailand, and 790 cars per 1,000 people in the US. Estimates suggest the ownership of cars in Vietnam will grow to 50 per 1,000 in the next few years, as a result of a rapidly growing middle class, continued economic growth, and major investments in the national road infrastructure.
Until now, the Vietnamese automotive industry has been characterised by mostly Asian brands assembling CKD models to avoid import tariffs. The domestically-sourced content of these cars is low, the assembly plants require a very limited domestic supply chain, and relatively low-skilled labour is required. However, the import tariffs ended in 2018 under the ASEAN trade agreement, which is likely to lead to cessation of these CKD assembly operations in favour of imports of major brands' cars from higher volume, lower-cost manufacturing operations within the ASEAN region
Vietnam needs its own car brand in order for the industry to develop and thrive. It will also serve as a signal to the rest of the world that the country is undergoing an economic transition to high-value industries, and that it is becoming a strong trading force in Southeast Asia.